A Division of Halvorson-Mason
Substandard paint jobs are noticed.
A beautiful room is quality remembered.
Which will you choose to reflect your style?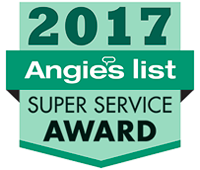 Stunning Looks & Superior Protection
When you need the best, look to All-Pro Painting. With over 40 years of dedicated service in Oregon, our award-winning team will make sure you receive the finest service and quality products to beautify and protect your home.
Highest Standards
Our painting staff meets the same level of quality standards as you would expect from award-winning Halvorson-Mason.
We guarantee your satisfaction.
Easy Scheduling
Quality and Efficiency work hand in hand at Halvorson-Mason. Our team works within your schedule and your deadline to deliver superior craftsmanship.
True Protection
We use the finest coverage for your specific outdoor painting or staining project. We understand Oregon weather, and use products that prevent mold, mildew and discoloration.
Code of Ethics
We recognize that you invite us into your home and offices to complete a quality job. We are honored to be given your trust. Whatever your project, you can be assured that it's done right.
The services provided by your staff were exceptionally excellent and beyond my expectations. We could not have asked for a better experience as home buyers than we received from you and your team. We love our new home. Thanks for doing such a great job and giving us such great value for the price we paid.

Eugene L. Grant
.....Like most new construction, we were faced with a few, unexpected challenges. But, through the knowledge and patience of the Halvorson-Mason team, we addressed each of them to our satisfaction. And, keeping true to their promise, Halvorson-Mason addressed any and all of our issues throughout the one-year warranty period. And they continue to be available for assistance and support if the need arises.

Ron and Vicki Wojtowicz
We found HM to be more than fair in any extra cost for our changes. We also found them to be very diligent in seeing that all the subs followed through with their contract. If it wasn't done the way we wanted it, they made sure it was done "right".

Jim and Sandra Hoyt
Chris helped build & design our beautiful home on the coast a few years ago. When we had to move back to the Portland area, the ONLY person we thought of to help us with our new build was Chris Fairfield. With his business ethics, knowledge of every aspect of home building and design, Chris is a person that can be absolutely counted on. From our experience he's a top notch builder with an incredible eye for detail and high end quality.

Katie R
Beautify and Protect Value
All-Pro Painting serving Lincoln City, Newport, Pacific City and Depoe Bay, Oregon